The three pages are structured and relatively similar, which leads to a "pleasant reading experience". The basic structure can be said as following: Title, text, title, possibly an image, etc.
For example, page 97 begins with a main title that refers to the main topic of the following pages, in this case perspective. This is always followed by the title of the chapter and a short text about it, which very likely contains information on the subject of perspective. Some texts are supplemented for example with "sketches", such as the pictures on pages 98 and 99, They are probably geometric drawings that visualize what is written in the text.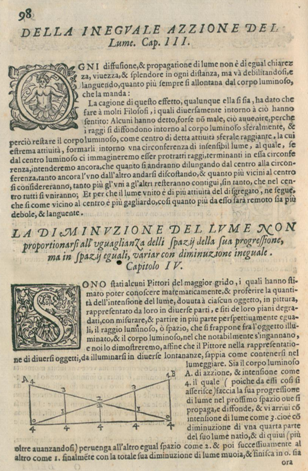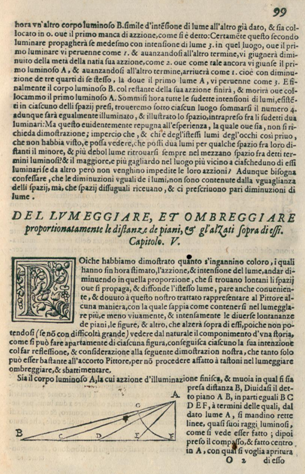 What is interesting are the capital letters that form the first letter of the word and thus lead into the text. The letters are structured like pictures, decorated with ornaments and placed on all sides at the same distance and in the same place. This makes the whole text seem coherent.