Archisesto-Ottavio Revesti Bruti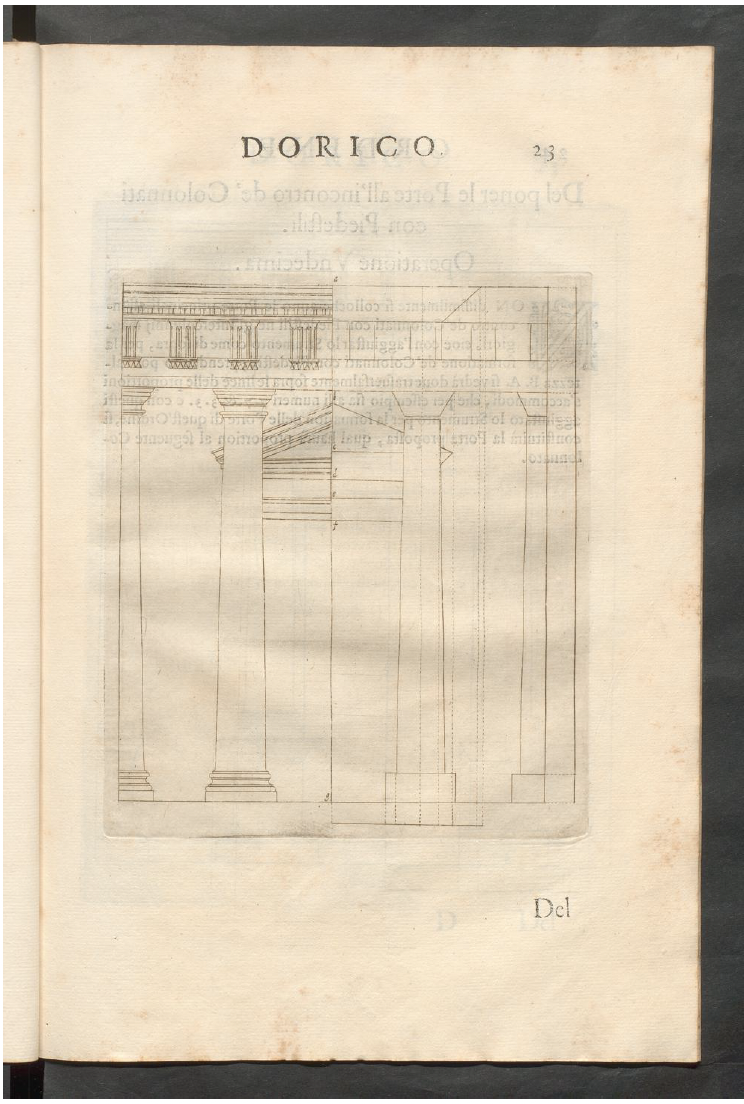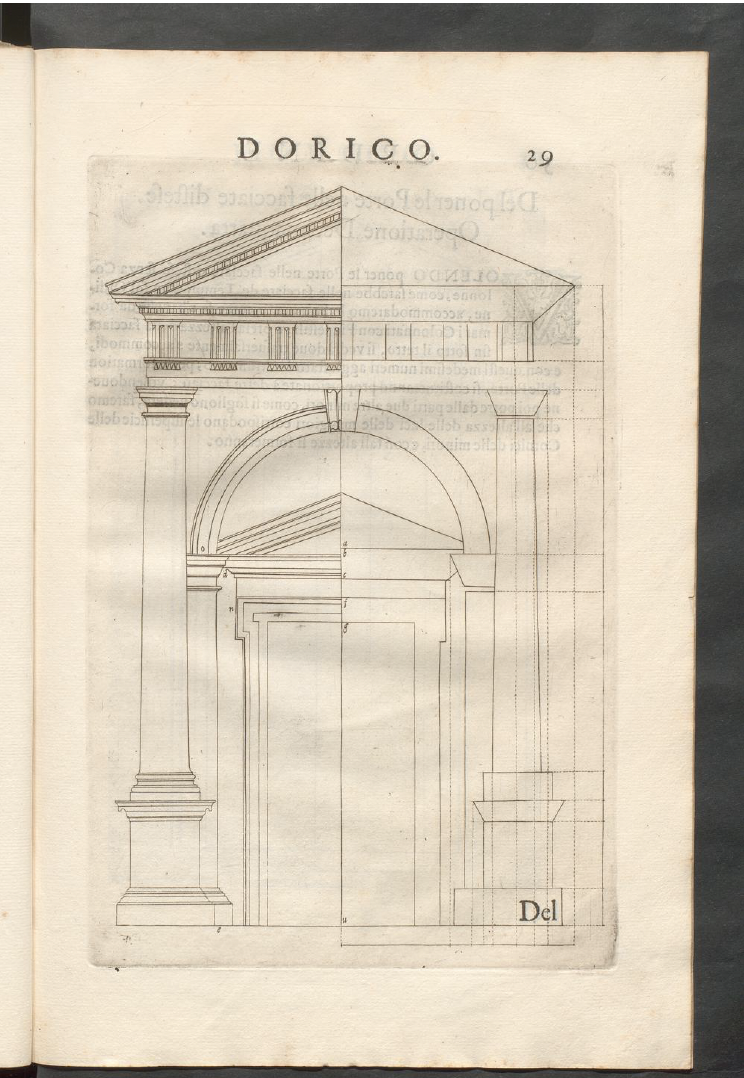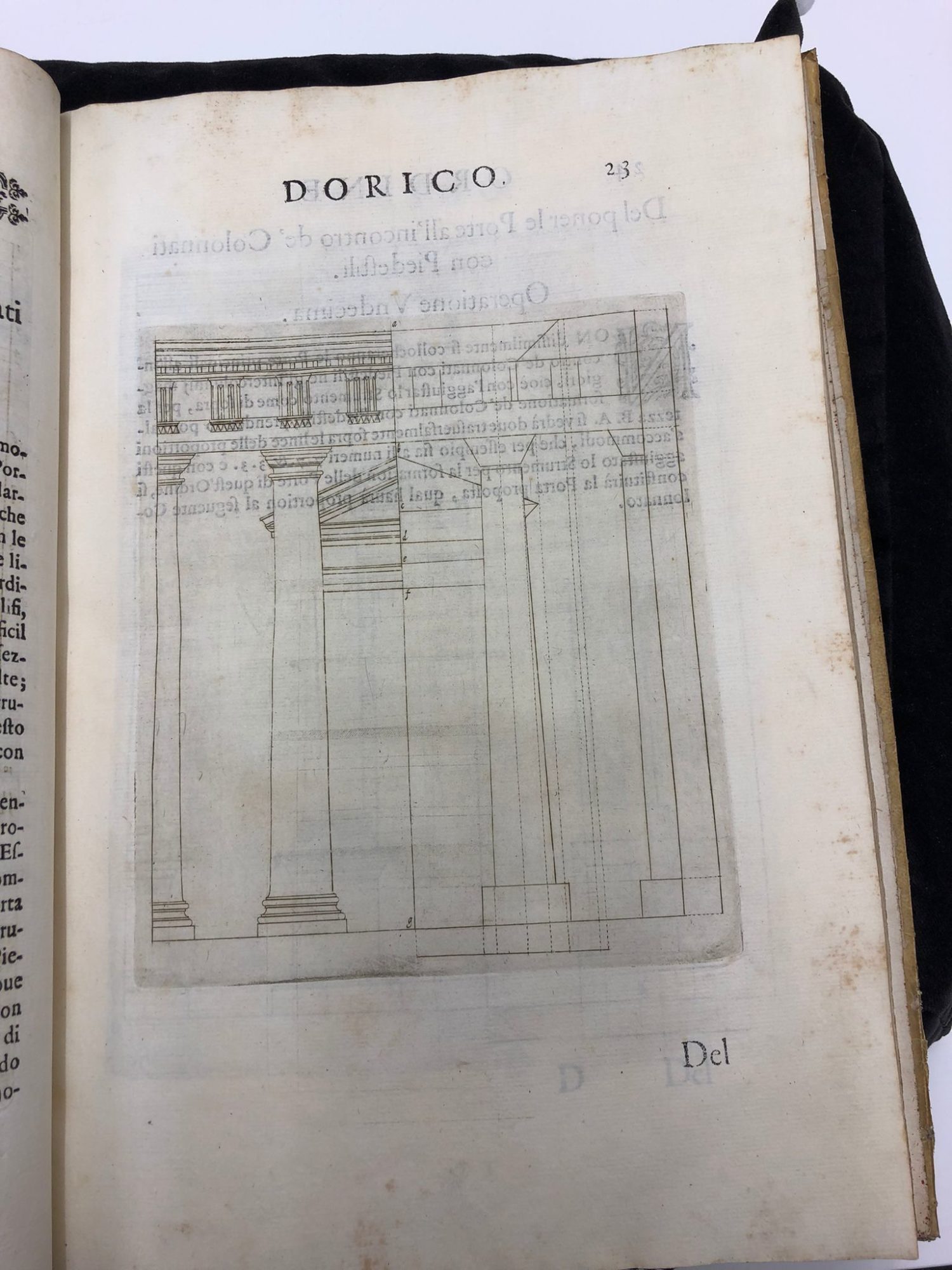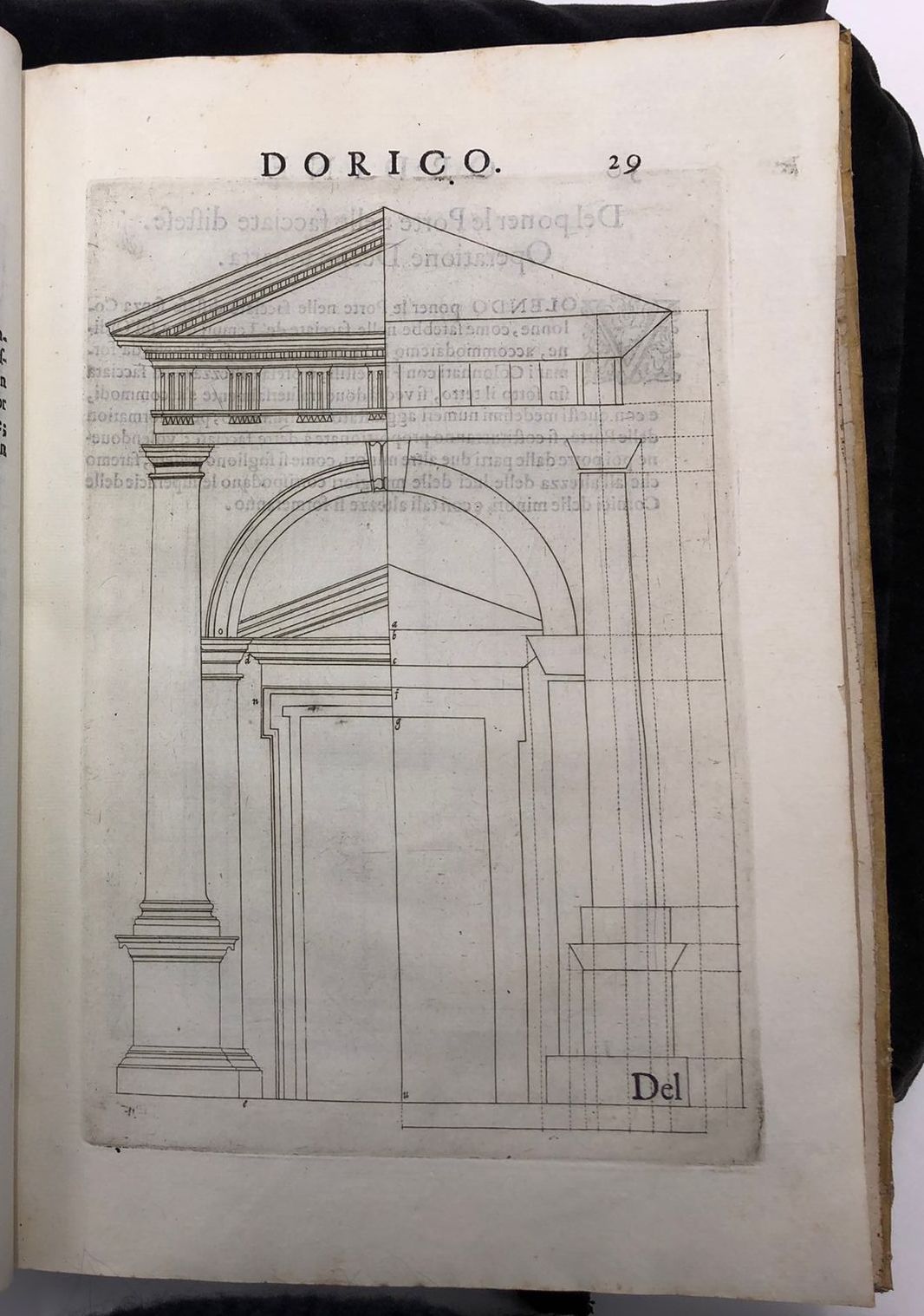 Both drawings are representing an entrance (doric style) which shows on the right side a more "simple" outline of the drawing where on the left side a more fine and detailed version is found.
Also the book like the pictures itself are very fragile which shows the time and history it went through.
I chose the drawings because of the very fine and aesthetic looks which are creating a meaningful output for the reader, whether they have a knowledge about the doric theme or not.